Are you ready for Nutrition Label Reform?
In May 2016, the FDA finalized significant modifications to Nutrition Labeling. These are the most dramatic nutrition policy changes in decades. With brand image, label design, label format and record keeping requirements to consider, your company must decide whether to simply re-label products or to re-package, reformulate or remove them from shelves. Below you will see several free resources to help you on your way, including our 7 Steps Methodology. We invite you to view the videos that articulate each one.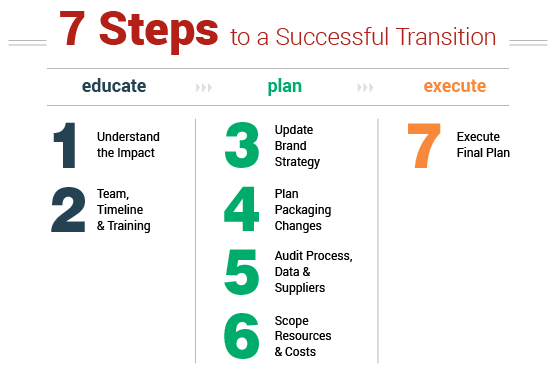 Start your transition today with customized solution services from Prime Label Consultants specifically designed to educate, assess the impact, and build strategy across departments at the enterprise, category, and product levels.