Greetings!
Welcome to June's Label Alert! In this issue, takeaways from FDA's CBC regulations meeting, FDA issues guidance on alternate potassium chloride name in labeling, California Senate votes for warning labels on sugary drinks and more.... Plus, continuing our efforts to keep you updated on new and changing regulations, PLC is excited to announce two days of Food Label Seminars this October in Chicago. We hope you enjoy this edition of
Label Alert!
Key Takeaways from FDA's Historic CBD Regulations Meeting
Advocates, industry representatives, regulators, health professionals, and marijuana legalization opponents stood up before the Food and Drug Administration Friday to share their perspectives about how to best approach regulating the cannabis compound, CBD

s.
FDA Issues Draft Guidance on Alternate Name for Potassium Chloride in Labeling
FDA issued draft guidance to advise food manufacturers of its intent to exercise enforcement discretion for declaration of the name "potassium chloride salt" in the ingredient statement on food labels as an alternative to the common or usual name "potassium chloride."
California Senate Votes for Warning Labels on Sugary Drinks
Sodas and other sugary drinks sold in California would come with warning labels about obesity, diabetes and tooth decay under a bill that narrowly cleared the state Senate despite strong opposition from the beverage industry.
To Reduce Food Waste, FDA Urges 'Best If Used By' Date Labels
The Food and Drug Administration sent a
letter
to the food industry urging companies to get behind the initiative to standardize the use of the phrase "best if used by" on packaged food labels.
Read on ...
Louisiana Lawmakers Pushing Restrictions on Food Labels
Louisiana's lawmakers are on a labeling binge this year, pushing ahead with food classification restrictions on milk, rice, meat, sugar, shrimp and crawfish as they try to assist the state's agricultural industries.

Reconciling National Uniformity with the Ongoing Class Action Trend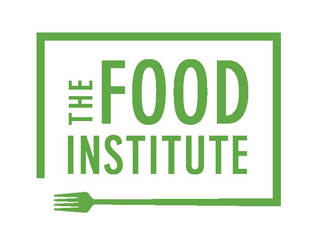 In 1990, Congress passed legislation requiring certain aspects of food labeling be nationally uniform. Since then, class action lawsuits against food manufacturers claiming violation of state consumer protection laws have proliferated. To mitigate against this trend, Congress should develop legislation to safeguard and bolster national uniformity standards.
PLC's Food Label Seminars in Chicago
Food Label Seminars
October 10-11, 2019
Register for both days and save $150!*
Prime Label
is proud to partner with Morgan Lewis
to provide a mid-year update to its annual Food Label Conference (FLC).
Structured as three seminars, conveniently located near Chicago's O'Hare airport, they will mirror the FLC's popular blend of trending topics and practical insights.
These are two days you cannot afford to miss!
October 10

Morgan Lewis Perspective
High-level information and strategy session on trending food labeling issues and lawsuits for Regulatory, Legal and Management
professionals.
October 11 - either:
New Bioengineered (GMO) Disclosure
Working session for transitioning to this new rule and best practices across the supply chain.
Nutrition Label Reform for USDA Foods

Intensive seminar on technical requirements, tactical roadmap, and best practices.
*Select both days and get $150 off! (limit 1 discount per registrant)