Greetings!
Welcome to Summer, and June's Label Alert!
In this issue's headlines, FDA extends the NFP labeling and PHO compliance dates, mandatory GMO food labels are imminent, what's next after clean labels, and more.... And continuing our efforts to help industry stay compliant with the latest nutrition labeling regulations, PLC is offering 10% off its powerful and feature-rich EZ Form software with

Nutrition Navigator.
N
ow, ease into your workday with this edition of Label Alert!
FDA Extends Nutrition Facts Label Compliance Dates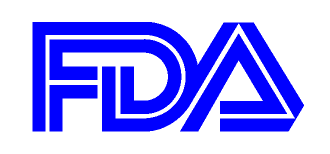 The U.S. Food and Drug Administration has issued a final rule to extend the compliance dates for updating Nutrition Facts and Supplement Facts labels, from July 26, 2018, to January 1, 2020, for manufacturers with $10 million or more in annual food sales. Manufacturers with less than $10 million in annual food sales will receive an extra year to comply - until January 1, 2021.
Mandatory GMO Labels are Coming to Your Food
Foodmakers will soon be required to disclose when their products contain genetically modified ingredients - but those labels may not be as obvious, or as comprehensive, as consumers expected.
FDA Extends Compliance Date for Certain Uses of Partially Hydrogenated Oils in Food; Denies Petition for Certain Uses of PHOs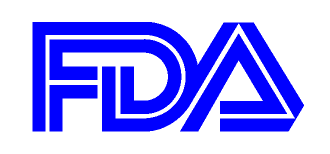 The U.S. Food and Drug Administration is extending the compliance date for certain uses of partially hydrogenated oils (PHOs). For the majority of uses of PHOs, June 18, 2018 remains the date after which manufacturers cannot add PHOs to foods. However, to allow for an orderly transition in the marketplace, the FDA is allowing more time for products produced prior to June 18, 2018 to work their way through distribution.
What's Next After Clean Label?
Clean label isn't going away any time soon, but as processors clear that hurdle what will they have to proclaim or avoid next?
FDA Commissioner: Removing PHOs From the Food Supply is a 'Significant Public Health Achievement'
The FDA has made it clear it wants to remove all PHOs (partially hydrogenated oils) from the US food supply and has shot down the Grocery Manufacturers Association's (GMA) petition seeking to allow specific and limited uses of PHOs.
Career Corner: Bob Evans Foods job posting
Bob Evans Foods is seeking a Quality Assurance Regulatory Scientist. The position will provide regulatory expertise to the company as it pertains to food manufacturing. This position will interact with other departments to assure product labels are in compliance with USDA government regulations and company policies. For more information about the opportunity and instructions on how to apply, please see the full job description.

10% Off
EZ Form Nutrition Software

Convert to the new Nutrition Facts Panel with EZ Form's Nutrition Navigator wizard. Determine how the new onerous mandatory column, changed serving size rules, revised daily values and format changes affect your products and claims. Optimize the panel with what-if calculations and become a hero to Marketing and R&D by letting them know their options before performing costly product rework.
Minimize the risk of non-compliant labels
with:
restricted ingredient wizards
- Health Canada, bilingual
& country of origin tools
- Camera-ready Nutrition
Facts Panels & USDA-
ready Form 7234
- Organic, Kosher & ADA
exchange calculators
This revolutionary software is like having a food technologist,
immediately on-call, no further away than your desktop.
July 13 to take advantage of this offer.